Cortex Command Online Deathmatch Beta
I'm pleased to present the first released Cortex Command Online Multiplayer mod.
All you have to do if you want to start playing death match against other people is download this mod and start the map "Valhalla" from the Campaign screen. That's it.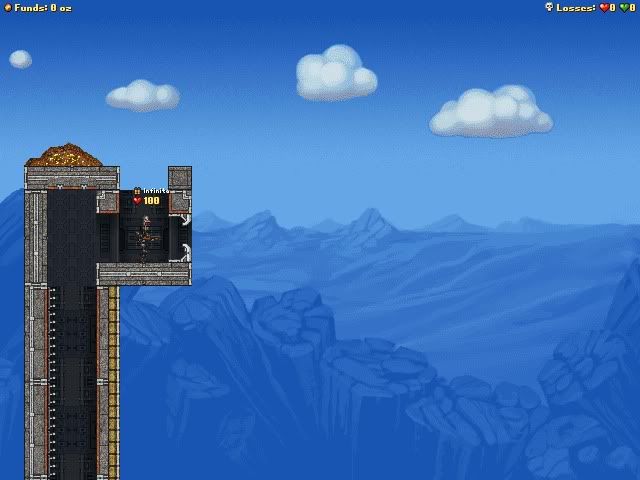 Enjoy.
RULES: Basically, you can't get to the other guys tower, so don't camp in your own.
Credits to Lord Tim For allowing me to re-use part of his lua networking code.
INSTRUCTIONS:
1. Download/extract all the stuff in the folders to your main CC folder.
2. Go into the Online.rte/Online 2.lua and find at the top where it has an IP address, and put the one of the server you would like where the IP was.
3. Start the game and choose the "Valhalla" Mission.
4. If it gives you an error (other than "client = nil") then just keep trying.
5. If you made it, profit!
Bugs/Troubleshooting:
1. If you can't join the first time, wait about 10 seconds, and try again. If you can't do it after 4 or 5 times,
the server's either down or you (for some reason) can't connect to it.
2. Gameplay is generally buggy.
3. If the map does start, but no-one is there, check the console and if it tell you your player number,
you made it. If it says something like nil timeout or something, you didn't make it and you can try again.
4. Spectator (More than 4 players) is untested, but it should work.
5. Sometimes you crash when you kill or die.
EDIT: Come and Play now using the new .rte
EDIT: Come and Play in the new build. With a hopefully dedicated server.
Also, hopefully you can change your name using the self.SName variable in the Online 2 lua.