[Mod Contest Entry: High Velocity] Shapes Artillery
Hello everyone.
This is my first mod, but I put a lot of work into making it work good.
Also I know I am horrible spriter but I still think it looks good.
Hope this is the right way to submit for the contest.

So in the mod, you get a gun which fires the red signal and three seconds later shapes start falling down.
The shapes are small but they come down at supersonic speeds.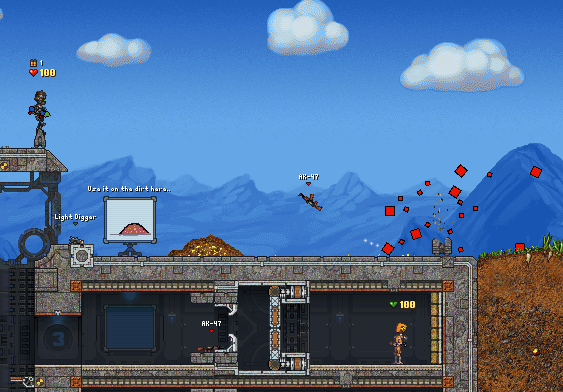 When they hit the ground they also make powerful debris and shrapnel explosions.
Hope you like the mod!