THE MATRIX 0.85
Red pill Blue pill Three pill Four pill
DOWNLOAD
http://www.mediafire.com/download/83dbt ... RIX085.rar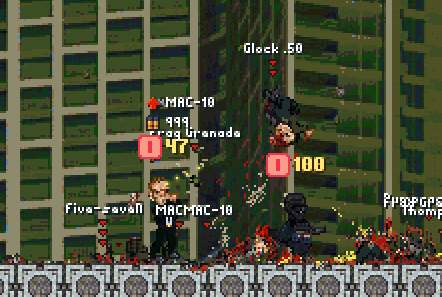 -Weapon recoil scripts and other fancy bits.
-Bend the rules of the simulation with either faction.
-Special units feature an incredibly unfair melee combat response to armed units.
Choose your flavor of code bending candy:
BLUE PILL:
-Uses the SWAT mod as a basis for Matrix themed units. Lead hordes of machine gun wielding blue pills against the enemy.
-Agents Brown, Jones, and Smith level the playing field against all manner of ballistic weaponry.

RED PILL:
-Redpill units automatically dodge bullets. Activate Bullet time to bend the rules of the simulation and defy gravity, aim better, and hit harder. (Press F to activate bullet time. Not responsible for time going all wonky on you. Don't try to do it with a controller. I cannot stress this last point enough)

Enable both mods to play "Enter the Matrix" game mode, the reason for the season. Fight the system and stick it to the man!
HERE AGAIN IS A DOWNLOAD:
http://www.mediafire.com/download/83dbt ... RIX085.rar
-To do:
-Fix key binding issue/come up with some controller friendly way to activate bullet time
-other things that I care way less about
WITH CREDITS TO:
TheLastBanana - Buhhhhrrrslow motion
DarlosD9 - Meters and icons
Mehman - Original mobility script
PROBABLY LOTS OF OTHER PEOPLE TOO