---
So, on AH we have a thread for things that look like alternate history but actually aren't, basically things that would make more sense if they came from another universe :p

So...here we go!



During the German occupation of America in World War II, the Featherston regime ordered a collaborator splinter of Walt Disney Studios to produce a series of animated propaganda shorts to promote Nazism and support for the German occupiers, the result being the infamous "Klaus the Griffon" series. After their defeat a the end of the war, however, Disney ordered the destruction of every remaining copy. The remaining stills are of high historical value, and are highly sought-after collector's items.

From Klaus the Griffon: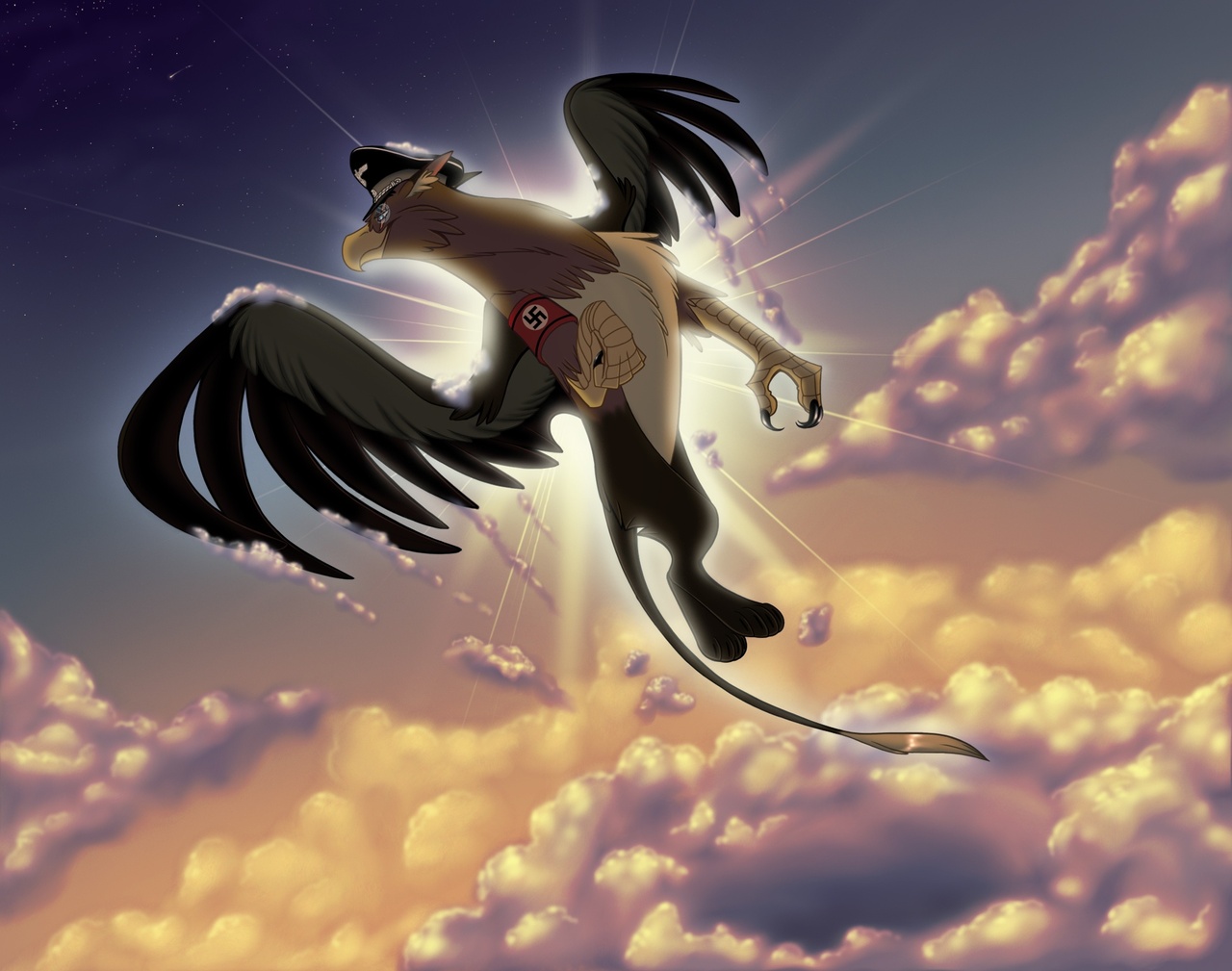 From The Griffon and the Unicorn:


In fact, the truth is...even more bizarre and surreal

Deviantart once again proves that you can find just about anything there, if you're willing to look around for awhile :p I mean, check this out from that same page :




It's really well drawn, the artist could have probably gotten a job with Disney or some other animation studio with those kind of skills, but...jesus christ. I don't even know what to say about this stuff :p Had someone not posted the images in the AH version of the thread, I doubt I would have ever crossed paths with them, and I think this might very well be the most insane thing I've ever seen come from Deviantart...that's, uh, a pretty high bar to cross.

So people think I haven't gone insane, have a pretty painting.