Weird Worlds: Return to Infinite Space
Hey so, could've sworn we had a thread here about this game, maybe it got deleted I dunno.
Anyways: (as usual with whatever game I write about, images are hidden with spoiler tags for making size manageable. They aren't really spoilery)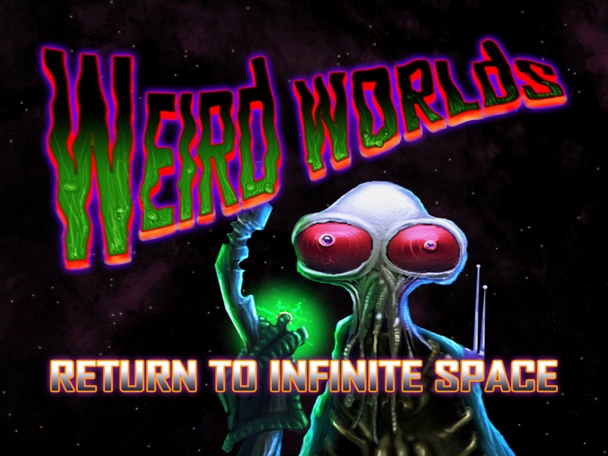 What is it and why should I care?:
Weird Worlds RTIS is a space faring rogue like. Choosing either a science craft, pirate corvette, or military frigate, you'll set out on a 10, 20, or 30 year mission respective to the craft you've chosen. Explore strange worlds, make friends (or enemies), load your ship up with the best gear and most valuable treasures you can get your filthy little hands on, and try to make it back home alive and on time.
What can you tell me about the actual game mechanics?:
Half the fun is learning how the game works on your own, and this is fairly simple to do. The first few times you play, expect to get your ass kicked. This is perfectly fine. Only through experience can you learn what weapons and ship systems do what, and how best to use them.
Where can I get it, or learn more about it?:
It's now available on Steam.
Anything else I should know?:
The game, though it doesn't exactly have an active community right now, still has a very large library of mods and is also relatively simple to create content for yourself. Also, this being the second game in the series, it just passed a kickstarter to get the third game developed.
More info on that here:
http://www.kickstarter.com/projects/digital-eel/infinite-space-3-sea-of-stars